Cosmetic Dentistry
Cosmetic Dentistry
In our office, the term "Cosmetic" or "Aesthetic Dentistry" applies to many procedures from replacing an old amalgam in a single tooth with natural, tooth colored filling to creating an entirely new and beautiful smile. While the term is also frequently associated with those in Hollywood or other famous personalities, we feel that everyone should have the ability to have healthy and beautiful smiles and we are committed to helping you achieve this.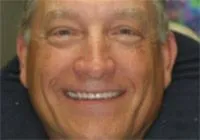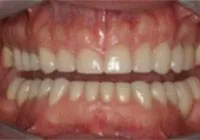 More Than Just Appearance
Cosmetic dentistry will, assuredly, improve your appearance but Dr. Oppenlander accomplishes far more when treating you and your needs. Cosmetic dentistry blends the best of science and art to create restorations that not only improve your appearance, but also improve the strength, function, and longevity of your teeth.
Our Process
Requires an extremely high level of experience and knowledge to properly diagnose, treatment plan, prepare and place natural, esthetic restorations.
Care For All
In our office this level of care is not reserved just for the rich and famous. Individuals from all backgrounds, who have been seeking a healthier, more beautiful smile, have been treated by Dr. Oppenlander.
Our portfolio of services can help you with the following:
Color improvement (whiten, brighten)
Tooth size/shape
Close gaps
Repairs chips
Lengthen or shorten worn teeth
Custom aesthetic replacement of older unsightly fillings with tooth colored restorations
Individual aesthetic natural looking crowns
Smile enhancement
Recent American Academy of Cosmetic Dentistry surveys found that:
More than 92% of adults agree that an attractive smile is an important social asset
74% say that an unattractive smile can hurt a person's chances for career success
85% agree that an unattractive smile makes a person less appealing to the opposite sex
Interested in Richard A. Oppenlander, DDS, PLC being your Cosmetic Dentistry?
Call our Portage, MI office at (269) 327-9332 today to learn more!
Our Cosmetic Dentist serves dental patients in Kalamazoo, MI!