Dr. Oppenlander & Team
Dr. Richard A. Oppenlander, D.D.S.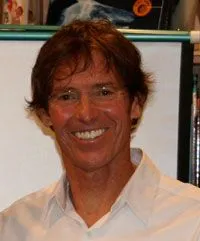 Dr. Oppenlander is inspired by the desire to help you achieve optimal health and provide you with the absolute best that dentistry has to offer. He is a Doctor of Dental Surgery and graduate of the University of Michigan, which is ranked as the #1 dental school in the United States. Over the years, Dr. Oppenlander has treated thousands of individuals, staying on the cutting edge of technology, and acquiring over 4,000 hours of advanced training. He brings his depth of experience and innate concern for your overall health and comfort to each and every treatment. Dr. Oppenlander presents a refreshingly unique and artistic approach to dentistry by combining beauty and strength in his restorations and the smiles he creates. He is a member of:
We invite you to discover the difference we can make in your smile and in your life.
---
Dr. Andrew Malsbary, D.D.S.
I am originally from the Bay Area of California, a beach town called Santa Cruz about an hour south of San Francisco. After high school, I attended Kalamazoo College briefly before realizing I probably wasn't quite ready for Michigan winters. I returned to my hometown and completed my bachelor's in health sciences at University of California, Santa Cruz. I then completed a masters in biomedical science at the University of Medicine and Dentistry in Newark New Jersey, where I decided to pursue a career in dentistry. I was lucky enough to be accepted at the University of Michigan for dental school. During dental school, I met my now wife, Amy, who was running a blood drive for the Red Cross while I was donating blood. After I graduated in 2016, we decided to stay in Michigan, and chose Kalamazoo because the small town feel and natural areas were a great place to start a family. Amy and I both started working at the Van Buren Health Department, we got married in 2017 and our family grew to include two boys, Calvin and Miles. Calvin is 5 and will be starting kindergarten this year, Miles is 2 and continues to keep us on our toes. In our free time, we love to cheer on the Michigan Wolverines, hike in the local nature areas, check out the local farmers markets, and sometimes I even find time to do some mountain bike riding. Amy and I are so happy to have settled in Kalamazoo, and love serving this community!




---
Our Dental Team
Each individual member of our team plays an integral role in providing you with exceptional care that will exceed your expectations. Our experienced, friendly dental professionals maintain the highest levels of accreditation and pursue ongoing education to enhance their ability to best serve your specific dental health needs, with the newest advances in dentistry. We are devoted to restoring, enhancing, and maintaining the natural beauty of your smile using conservative, state-of-the-art procedures that will result in healthy, beautiful, long-lasting smiles!
Registered Dental Hygienist

Patti has been a hygienist for 34 years and been at Dr. Oppenlander's office for 33 years.  She enjoys the relationships she has built with all of her patients over the years.  Patti and her husband have raised two amazing sons and have a feisty dog named Stetson.  She loves to spend quality time with her family, especially while camping, hiking, kayaking or just relaxing on a beach somewhere. Her happy place is the UP.

Registered Dental Hygienist

Shannon joined Dr. Oppenlander's office in March of 2021. She has been a dental hygienist since 2006. Prior to that a dental assistant since 1995. She married the love of her life in 2003. She has 3 grown step-sons, a granddaughter, a very special nephew, and 2 golden retrievers. In her spare time, she enjoys running, marathons, and lifting weights, and is currently training for her first full Ironman. Her favorite thing to do is spend time with family.

Registered Dental Hygienist

Anne graduated from Ferris State University and has been a hygienist since 2007.  She keeps busy outside of the office with her two boys, Pierce and Jack.


Dental Assistant

Brooke joined Dr. Oppenlander's office in 2014.  She has two beautiful children and an amazing husband.  In her spare time she enjoys spending time with family and friends.

Accountant

Lauren received her Business degree from the University of Michigan. She has worked for practice for over 20 years. In her free time, she enjoys running marathons, with a goal of running a marathon in all 50 states. She also enjoys snowboarding, traveling, and hanging out with her family.

Practice Coordinator

Stephenie has been in the dental industry for 15 years. Working the front desk, to dental assisting to office management. She attended Kalamazoo Valley Community College where she received her Associates of Arts and Certification of American Sign Language in 2017. She enjoys spending time with family and friends at their lake house, traveling, home decorating and design, along with planning and hosting special events.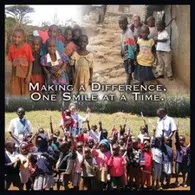 GLOBAL AND COMMUNITY AWARENESS

Dr. Oppenlander has supported numerous organizations over the years, especially those that enhance our environment or cultural experience. Among the many we supported were the Gilmore Festival, and the Western Michigan University School of Music, with a focus on Gold Company. Dr. Oppenlander was also privileged to support and assist in the development of an ongoing project to supply HIV/AIDS affected and orphaned children in Kenya with toothbrushes and toothpaste, as well as providing overall education and an avenue to improve their lives. In addition, Dr. Oppenlander is proud to be an MRC Industries Community Employer. The MRC Industries Community Employment Program works with individuals living with developmental disabilities to fill employment needs of Kalamazoo area businesses. MRC Industries provides quality routine cleaning for Dr. Oppenlander's office. To learn more about MRC Industries Community Employment, click the MRC logo to the right.